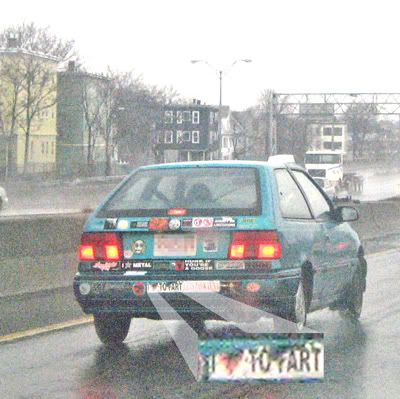 This piece of crap was flying down the highway yesterday on my way ome from work.
What is that an '85 Hyundai Excel? Nice. Why are you acting like a formula one racer? Do you need more bumperstickers? Is there a stupid bumpersticker sale going on, that you need to be at right now before all the "My Other Car Is Your Mother" stickers are gone?
I would say this guy was a complete waste if it didn't say "I Heart To Fart".
OK Sorry, traffic makes me angry.
Especially you Mr. Excel.